The intention of Active Kat Yoga and Energy Rejuvenation Center is to provide a safe,
encouraging environment to help our students and clients reach their individual goals.
Whether it is stress management, weight loss, health related issues or to improve your game,
we have a program that is right for you.
As Ripley County's premier mind/body center our community is quite diverse, representing all
shapes and sizes, socio-economic backgrounds, and physical abilities providing the basis of
our philosophy of bio-individuality, that what works for one person may not work for the next
person. We help you discover your true you.
Our mind/body exercise classes range from Gentle Restorative Yoga for Health to powerful
Hatha Vinyasa as well as, Pilates, Barre and Aerial Yoga for both adults and children.
However, each class does have one thing in common, to help you create more balance and an
open heart in your everyday life and in all you do.
We also offer healing arts such as Yoga Therapy, Meditation,
Qigong, Reiki, Reflexology, and Chakra Crystal Light Balancing.
Our health coaching programs offer one on one and group counseling to give support and
keep you on track. Together we will find a plan that's right for you, including nutrition,
exercise, relaxation and will be there to offer support and guidance. Our clients who work
with a health coach are twice as likely to meet their goals.
Our center is located in the historical downtown district of Doniphan, MO within walking
distance to Current River.
It is the center's goal to help YOU achieve YOUR highest potential!!!!
Get a FREE Yoga Video with Kat when you sign up for our EMAIL LIST
Please enjoy these discounts and offers from our partners
Get 50% off Family Meals from Sun Basket! Fresh organic and
sustainable ingredients and kid-friendly recipes delivered!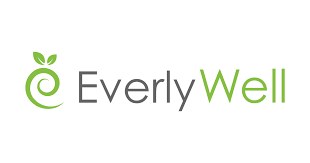 Get 10% off any lab tests by using the promo code "activekat"
Use Access Code "activekat" and get 10% off over 10,000 products from our online
dispensary of supplements, vitamins and lifestyle products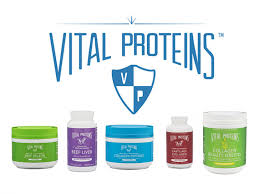 100% grass fed, pasture raised organic bone broths and collagen products.




Contact the Site Administrator

Intentions

Most of you know that I started a new adventure this week by enrolling in school at the Institute of Integrative Nutrition. A challenge to say the least but I feel will be well worth it.

One of my assignments this week is to clearly define my intentions with this new endeavor and what I hope to achieve with it. I was to do this by journaling, video diary, vision board, blogging, or simply making a list.

Seemed easy on the surface, but when I really started thinking about it, it was more complex than I thought. So I decided to start with the source as I see it now, I'm sure this will change along the path but this is where I am now at this moment.

First off, I LOVE to learn new things! I have always loved going to school and it doesn't hurt to get the best instructors out there if you can. When I found IIN, I knew I had found just that, learning about something that I am interest in and with the best instructors in the world in this field.....and it was doable!!! Not to say this isn't a large investment, it is, both in time and financially, however, I truly believe that it will be a great investment in not only my future but for the future of Active Kat Yoga, and the people who trust me enough to walk in the door.

Secondly, I believe with all my heart that how we live greatly influences how we feel, think, and live. Nutrition is important. But what set this program apart from the rest was the fact that nutrition was looked at differently. Food is not the only thing that nourishes us, a diet of good clean fruits and veggies, lean meats, grains, etc are wonderful, but we also need love, companionship, a sense of community, spiritual support, etc. At IIN we call these things our "Primary Food." What we ingest is our secondary food. I totally get that. I know that if a person is in a state of dis-ease that all the good secondary in the world will not do the trick....it has to be everything. A loving, supportive family, a job in which you are satisfied, AND good food.....if anything is missing, you will not be at your best and it can manifest physically in the form of heart dis-ease, high blood pressure, high cholesterol, etc.

But the third and final reason to do this was it was a good education. I can (although it may be tuff) I can afford, it will give me college credit hours, I believe in it, and I see the need in my community. I see how the people in my community are looking for something to not only alleviate symptoms but they want to find out why they have these health issues and treat that at the source. I see so many people come in with some really challenging health conditions that I KNOW a change of nutrition, primary and secondary would help greatly. This particular education was all about teaching "wellness." Wellness does not necessarily mean to be free of dis-ease. Wellness is defined as a conscious, self-directed and evolving process of achieving full potential. FULL POTENTIAL, let that sink in, you may still have high blood pressure, you may still have cancer, you may still any other malady known to man, however, you can also still live to your full potential for where you are in the moment in spite of what may ail you.

My intention with this program is to work as a full time Life Coach in order for me to help others realize the health benefits of not just feeding yourself, but nourishing yourself as you strive to live life to your full potential.