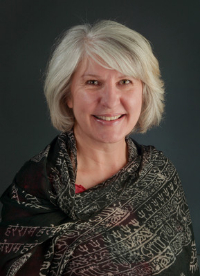 K Kat Robinson, C-IAYT, E-RYT, YACEP, Integrative Health Coach, Healing Arts
Kat Robinson is the owner and director at Active Kat Yoga and Energy Rejuvenation Center. Since it's opening in 2002 Active Kat Yoga and Energy Rejuvenation Center is one of the premier yoga studios in South East Missouri.
Her core wellness beliefs are estalished in a mindset of bio-individuality. That what works for one may not work for the next. She also believes that the word "integrative" speaks it all, she does not prefer one modality of health care over the other. She believes that traditional allopathic medicine and alternative/complimentery medicine can work hand in hand to give you a full view of your health making you an active participant in your own well being.
Kat is an E-RYT with specialized training in Integrative Oncology Yoga at MD Anderson Cancer Center and is a graduate of the Institiute of Integrative Nutrition.
She and her husband, Brett have renovated a 100+ year old commercial building into their wellness center and have an apartment upstairs. A mother of 3 (with 3 inlaw children) and grandmother of 4, she knows the importance of not only obtaining but also maintaining good health. Since the centers opening she has helped numerous students and clients get on the path of good health and is ready to support you on your path of well being.
Davonne Gibson, Certifed Pilates, RYT 200 (pending), Reflexology
Davonne Gibson graduated from Truman State University with a degree in International Business. While living in Cairo, Egypt, she picked up a part time job at Reform Pilates Studios. She fell in love with Pilates while working there and eventually went on to certify as an instructor in 2015. Davonne is a Classically trained Peak Pilates Instructor but likes to include other contemporary moves in her classes. She is trained on Mat, Reformer, Cadillac and other Pilates equipment. During her time at her previous studio, she has worked with all types of clients ranging from young to old, fit to unfit, and even those suffering from injuries. As Joseph Pilates says, 'You're only as young as your spine'. Davonne wants to pass on her love of Pilates to you and keep you feeling young and healthy.
Mindy Held, RYT 200, Certified Aerial Yoga, Certified Children's Yoga
Mind Held grew up in South St Louis, from a big loving family. Having a love for working with animals. She graduated in 2000 with an Associates of Science in Veterinary Technology with experience in clinical, shelter, and behavior with animals. Yoga was first introduced as a stress reducer and became a big part of my life. After moving to Southeast Missouri and then finding The Edge Your Fitness Advantage (Cape Girardeau) in 2012, having a background in dance, it gave her the opportunity to start her path in yoga and body movement. She has found she truly loves sharing the discovery and benefits both mental and physical with children and adults. In May 2014 she became certified through KAY (Kidding Around Yoga) to teach yoga to children ages 2-12 and the journey has continued from there. Also opening new pathways including a love for Aerial Arts! She completed her 200 RYT in May 2016 and currently working on completion of Level 1 Aerial Yoga and Aerial Silks Level 1 through Born to Fly Productions. Currently she is teaching... kids and adult yoga mat and aerial classes, silks, kid's circus classes, and water fitness classes. "My hope is that along with adults that children can also reap the many benefits that yoga, and aerial arts have to offer as they grow and develop in life, and hopefully develop a healthy and active lifestyle." Love, Mindy
Alice Mickey - Shelton, Certified Fitour Yoga, RYT 200 (pending)
Alice Mickey - Shelton's love of yoga began in 2005 when she walked into Active Kat Yoga Studio for her first class. "Since that first class, yoga has been a major component in my journey to maintain both physical and emotional health. Life experience has taught me that we are constantly changing, making progress or regressing, we get to choose. If you are breathing you can practice yoga. It doesn't have to be difficult or scary if you are in a class designed for your needs and with the right intent. Thirty years as a chiropractic assistant has helped me in my yoga teaching, knowing the importance of alignment and spinal health."
Alice's passion is teaching gentle yoga and beginner's yoga. Her intent is to help others discover
how yoga can improve their activities of daily living, enhance their health, and become more of who
they want to be.
Alice is an active member of the community working as a volunteer for several organizations and
serving on various non-profit boards.
Marj Hedstrom, RN, BSN, MSEd, RYT 200 (pending)
Marj has worked over 35 years in the healthcare industry and has been an advocate and champion of integrative healthcare models throughout her career as a nurse, manager, teacher and executive. Upon retirement in 2015 and aware of the research on the benefits of yoga and its holistic approach to health, she became interested in practicing yoga as part of her own personal wellness at the age of 59. During her first year she noticed improved flexibility, balance, strength and overall well being. She continues to learn more about and deepen her yoga through consistent study, practice and teaching.
Marj is interested in teaching Hatha Yoga at the beginner and intermediate levels. She has a special heart for those who wonder whether yoga could really be for them as she believes yoga can be for everyone and all can benefit from it. Particular interest areas include yoga for caregivers and healthcare professionals and children/adults with special needs including learning and physical disabilities, chronic illnesses, and/or recovering from acute injuries and illnesses post Physical Therapy and/or hospitalization.
Marj is available for 1:1 yoga and selected classes and/or workshops. She also has education and experience in personal and professional coaching/mentoring separate from, or to complement your yoga practice
Sign up for our E-mail list for a free video, tips, recipes and more!!